Emporium Aps is an international company , located in Heart of Aalborg.
The company has base in an old barque house from 1623 called Jens Bangs Stenhus.
In the ground floor of this building there was a old pharmacy from 1666 ,  this is there Emporium Aps now has opened a store.
Emporium Aps specialises in high end luxery brands from around the world.
The Brands we sell are all handmade and of the finest quality.
The companys passion is beauty and craftmandsship.
Together with strong brands we can make  a uniq experience for all clients.
Versace Palazzo Kage fad 3 etager
Versace Palazzo kagefad 3 etager , smukt udført i stilfuldt design der passer ind overalt . Pris 3299,00kr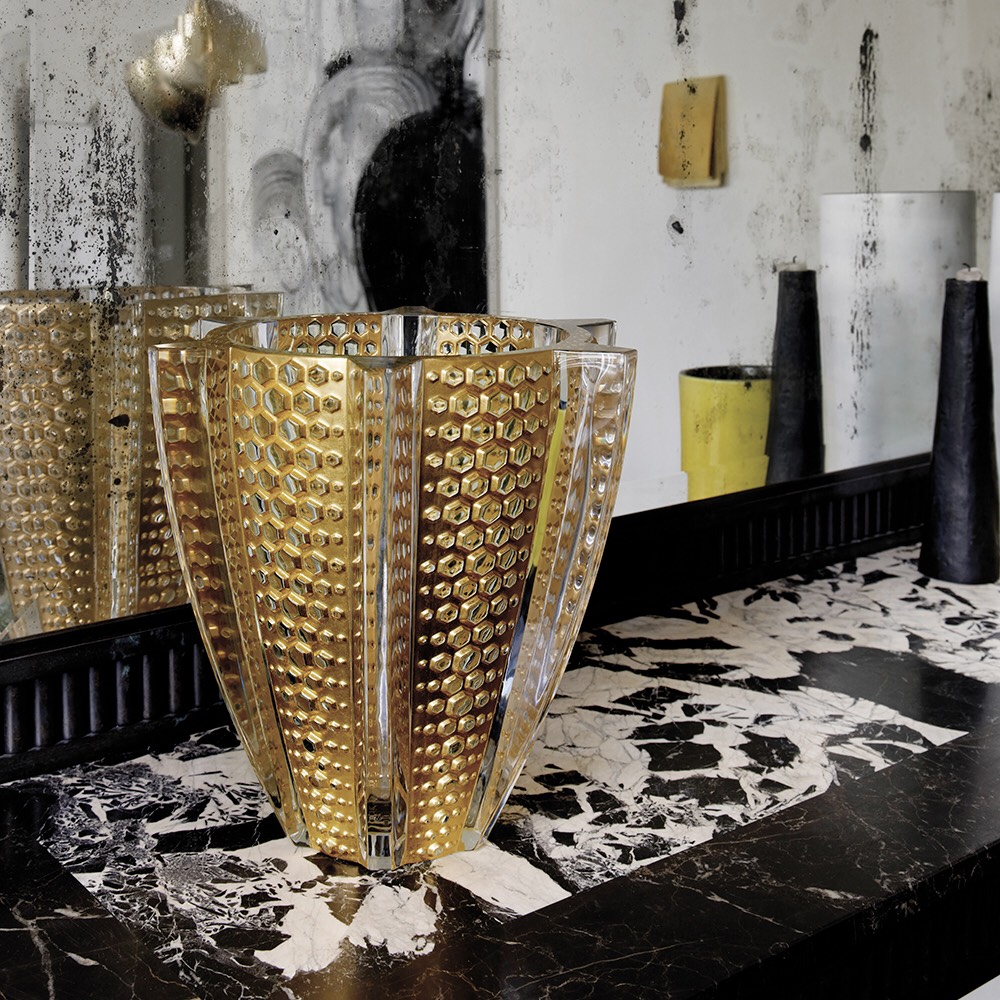 LALIQUE RAYONS VASE
The Rayons Vase is produced as a limited edition of only 88 pieces. Combining the purity of crystal and the nobility of gold, the Rayons vase with 24K gold leaf displays brilliant majesty. The crystal honeycombs in clear crystal are highlighted with 24K gold leaf hand-applied by craftsmen from the prestigious Ateliers Gohard. The Rayons Vase demonstrates the classic combination of gold and the modern form of illuminated gold lines throughout the design. Since 1962, the Ateliers Gohard in Paris has restored the gilding of the Château de Versailles, the Invalides in Paris, the Municipal theater of Rio de Janeiro and the flame of the Statue of Liberty in New York. The Rayons Vase is the result of meticulous and unparalleled craftsmanship, demanding the expertise, patience and attention to detail to apply individually each delicate yellow gold leaf with a thickness of only 0.2 microns. The hand craftsmanship of each piece brings the crystal to life, transforming it into an exceptional work of art. Price 30.000 €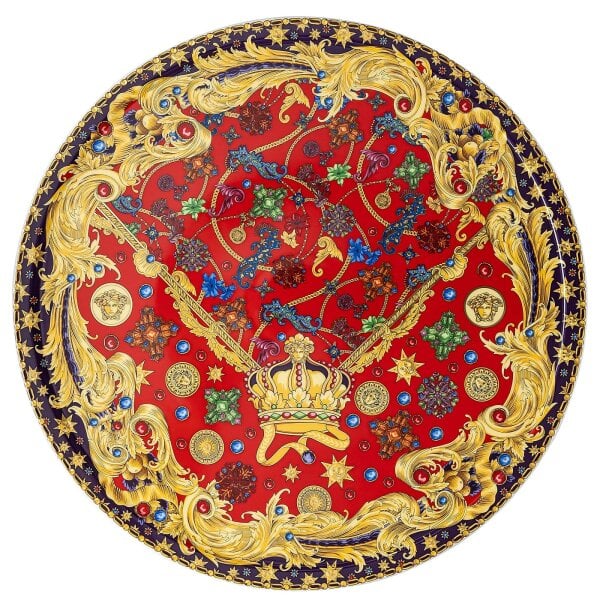 Versace X-Mas tærtefad 33 cm
Versace X-Mas tærtefad 33 cm limited edition 2021 Pris 2999,00 kr
Contact us for information and pricing.
We look forward to hearing from you.